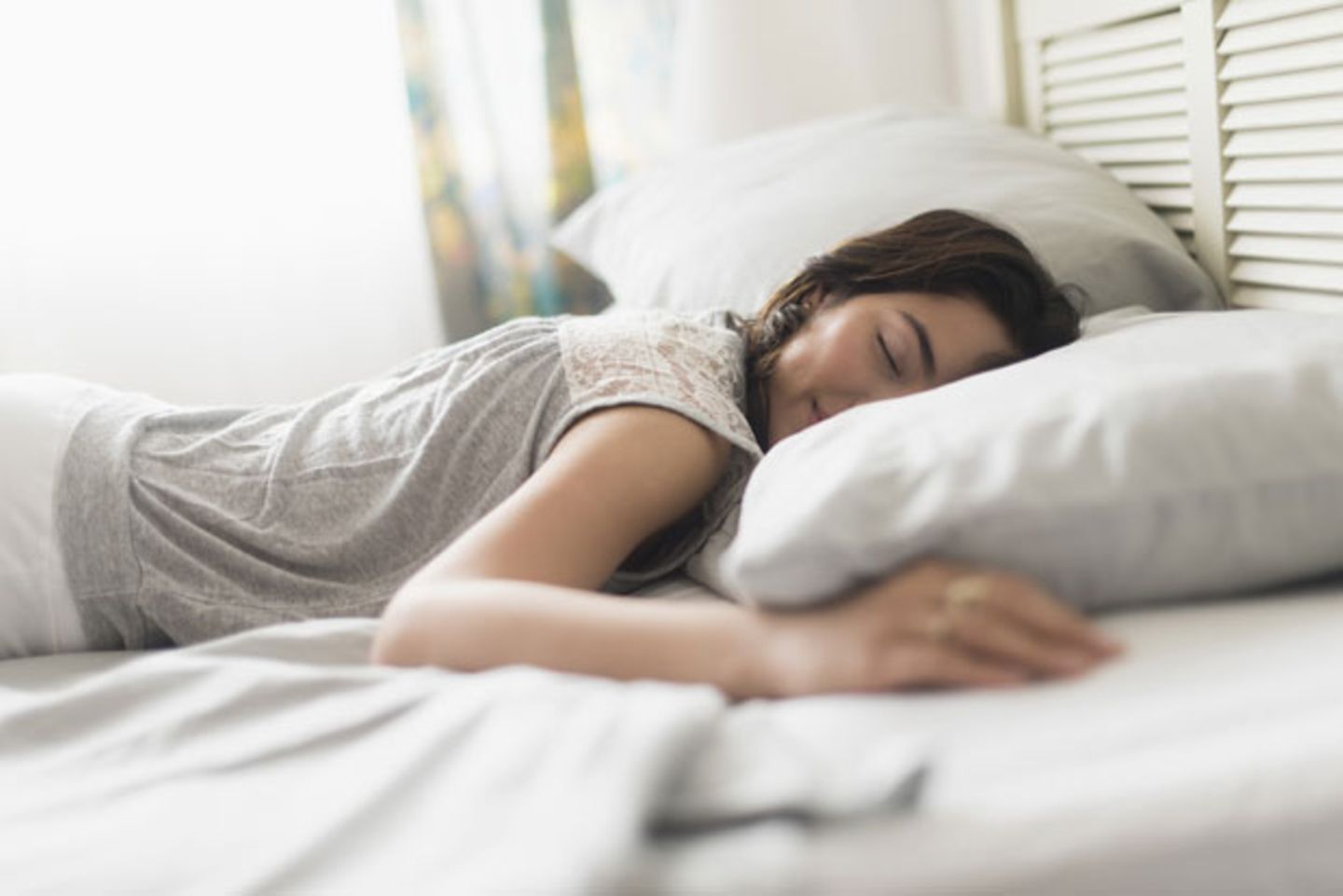 In summer, bed linen should be one thing above all: light and airy.
But which material can do it?
We'll tell you which bed linen you should put on the best in summer.
Not all bed linen is created equal.
While we like it cosy and warm in winter, it should be as airy and cool as possible in summer so that we can sleep well even at higher temperatures.
Because bed linen is like summer and winter clothes: we change them depending on the season.
But which bed linen cools best in summer?
We prefer to leave the cosy beaver bed linen in the closet in the summer months and instead bring bed linen made of light materials to bed.
We use these fabrics for bed linen in summer:
Renforcé bed linen
Renforcé is a cotton fabric that is particularly hard-wearing and yet soft.
Renforcé
bed linen
absorbs moisture well and therefore regulates the temperature.
Jersey bed linen
We know jersey as a material that is often and often used for t-shirts and tops.
Today it is made from a mix of cotton and synthetic fibres such as viscose.
The fabric got its name from the British island "Jersey", because there the fabric, a hand-knitted fabric, was made for the fishermen's sweaters.
Jersey is light and elastic.
It is characterized by its high absorbency and has a climate-regulating effect.
Jersey can, therefore, be used as bed linen in summer and winter.
It is best to use single jersey for the summer months and the thicker double jersey for winter.
The advantage of jersey: It is iron-free and requires very little maintenance.
Seersucker bedding
Seersucker bed linen always looks a bit strange at first glance because of its creped structure.
But this structure is also the advantage of seersucker because it allows the air to circulate - and that makes this fabric particularly good for hot summer nights.
Seersucker is very light and has one advantage that immediately convinces us: we don't have to iron it.
Percale bed linen
Percale is a high-quality cotton fabric that is usually made from Egyptian cotton.
But there are also versions that use normal cotton, polyester or a combination of both materials.
Percale is soft and smooth, particularly breathable and lies comfortably cool on the skin.
Linen bedding
Linen is also one of the breathable types of fabric and lies comfortably cool on the skin.
That is why linen is often used as bed linen in summer.
The advantage of linen: it is robust and durable.
And linen is not only available in its typical beige colour, but also in many other colours because it is easy to dye.
Linen absorbs moisture well and wicks it away.
Perfect for hot summer nights!
Linen should be washed on a gentle cycle and should not be spun too strongly.
It is best to dry linen in the (fresh) air and avoid direct sunlight.
Silk bed linen
Silk is the queen of all bed linen fabrics.
It shines nobly and is most similar to our skin.
The advantage for those allergic to house dust: mites have no chance with silk.
It is also said to have a healing effect on diseases such as neurodermatitis and other skin problems.
Silk is breathable and absorbent and therefore fits as bed linen all year round because it keeps you warm in winter and cool in summer.
Important for silk: It is essential to follow the care instructions!
General care tips for bed linen:
Most important note: Always follow the care label.

It provides information about how hot the bed linen can be washed and whether it can be tumble dried.

With some materials (e.g. linen and silk) you have to be particularly careful when caring for them.

In general, do not wash bed linen too hot so that the colours last longer.

If possible, dry bed linen outside in summer.

This is not only more environmentally friendly, but it is also faster on sunny days - and the laundry smells particularly good afterwards.

Wash bed linen at a maximum of 60 degrees.

In most cases, 40 degrees is enough.
How often should I change my bed linen?
The answer to this question is not entirely clear, because it always depends on what you do in bed.
Those who eat in bed should certainly wash their bed linen more often.
Since we sweat more in summer - especially on very warm nights - we should wash the bed linen more often during these months.
"People who sweat profusely in their sleep or sleep without clothes should change their bed linen - sheets as well as duvet and pillowcases - at least once a week. For everyone else, a change every one to two weeks is sufficient," recommends the Body Care Association - and detergents e.
V. on his side.
Do I even need a duvet and bed linen in summer?
In any case, it doesn't work without it.
Even if it is usually warmer in summer, you should not sleep completely naked and without a blanket, as this carries the risk of getting cold.
If even a summer duvet is too warm for you in the summer, you should at least use bed linen to cover it.
This has the advantage that you can "cuddle up" and hold on to something.